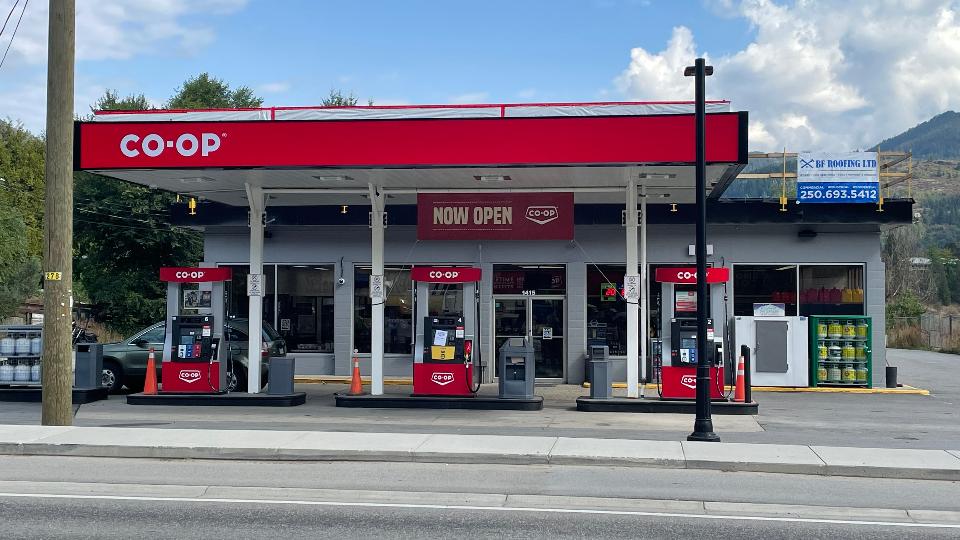 Castlegar Co-op NOW OPEN!
September 21, 2023
Our Castlegar location is Now Open!
We are excited to announce the conversion of our Castlegar location at 1415 Columbia Avenue is complete.
The Castlegar Gas Bar and Convenience Store team is ready to welcome you and provide you with our excellent Co-op service. We encourage you to stop by and say hello, fill up with fuel, grab a Co-operative Coffee, and talk membership with us.
Member-owners of the Slocan Valley Co-operative Association will be able to use their membership number at our three locations, Nelson, Castlegar and Slocan Park gas bars to continue building their member patronage! Last year we allocated over $527,000 in equity and cash back to our members. The equity rebate provided members with an average savings of 5.8¢ per litre!
For more information on how you can become a member-owner and enjoy Lifetime Membership Benefits like annual equity and cash back, see our Membership page.
Discover more: