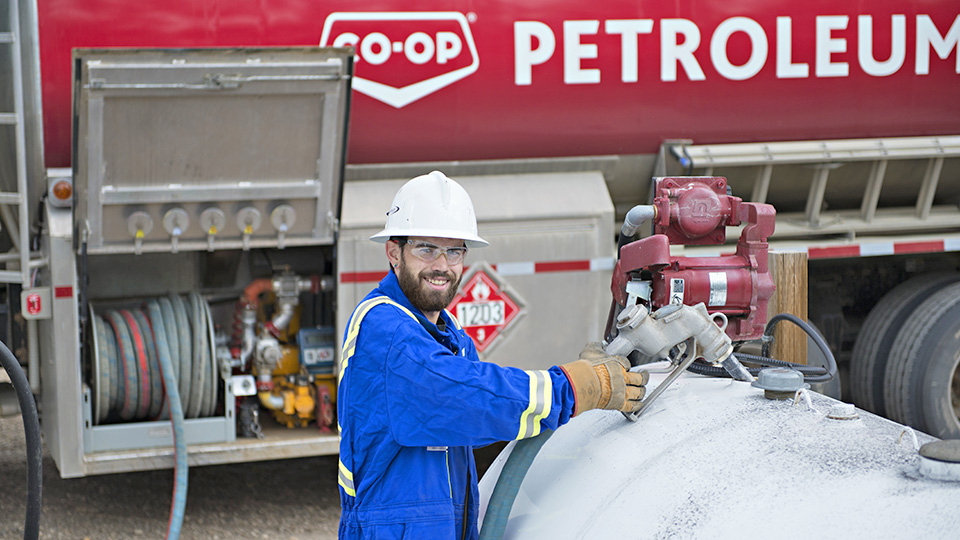 Co-op Cardlock & Bulk Fuel
March 14, 2023
Our Co-op offers fuel options for large-scale needs. Whether it's Cardlock facilities for card holders or bulk petroleum facilities we have you covered.
Cardlock
Our Co-op is part of a network of over 280 conveniently located Cardlock fuel stops. Those who have a Cardlock Card can use these facilities whenever they need fuel - 24 hours a day, 7 days a week!

Bulk Petroleum
We offer bulk delivery of fuel. We take pride in the product we deliver and in our excellent customer service. Co-op High Performance Diesel is seasonally blended and includes an additive package that protects your equipment, ensuring your equipment performs at its best, even in the most challenging weather.
Sign up for a Commercial Cardlock Account today!
Our Castlegar cardlock site has everything you need for a quick and convenient refuel! Sign up today for your commercial cardlock card and start qualifying for member equity and cash rebates. Download the forms below and e-mail them to our administration office.

Email: fuel@slocanvalley.crs

Discover more: