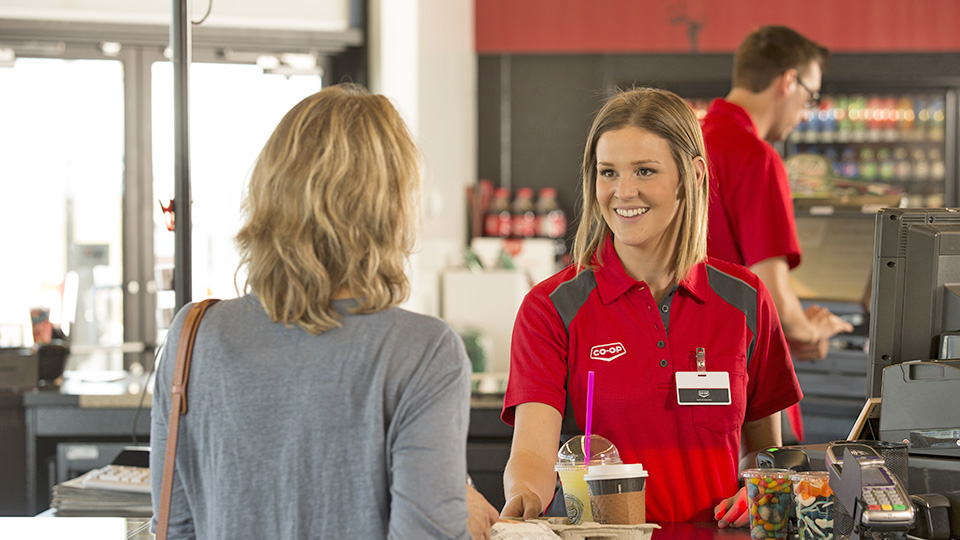 Co-op Fuel & Convenience
March 10, 2023
NOW HIRING
Slocan Valley Co-op is looking to add to its excellent Team, seeking a clerk-cashier. Slocan Valley Co-op offers additional wage increases based on hours worked and performance. An excellent benefits program is also available for those who qualify. We train our employees to succeed in their jobs and believe in promoting people from within wherever possible. There are advancement opportunities and training programs available to those wishing to pursue a career in the Co-operative Retailing System, consisting of Co-op's throughout British Columbia, Alberta, Saskatchewan and Manitoba.
Information:
We are currently seeking applicants for a clerk / cashier position for our Association's store in Slocan Park. Accountable to the Store Manager, Tina Andersen, this position is responsible for:
Duties:
Helping to maintain a positive, professional work environment
Excellence in register accuracy and delivering outstanding customer service
Efficient stocking of food and liquor product and applying merchandising standards
Performing quality housekeeping and maintaining the highest level of cleanliness and disinfection tasks
The following are required of the ideal candidate:
Minimum of 19 years of age
Experience in accurate cash handling and basic computer skills
A valid Serving it Right certificate for liquor sales
Well organized and able to handle multiple tasks at once in a high-paced environment
Physically capable to consistently lift up to 50 pounds
Availability for afternoons, and most especially evenings & weekends
The position is for permanent part-time employment, offering approximately 24+ hours per week based on current staff availability.
To Apply:
Download a copy of the Application for Employment. Please complete the application and submit it, along with your personal resume, in person, to our Administration Office with the attention to the Store Manager, Tina Andersen, at 3024 Hwy 6 - Slocan Park.
Discover more: