Our Slocan Valley Co-op Story
Actions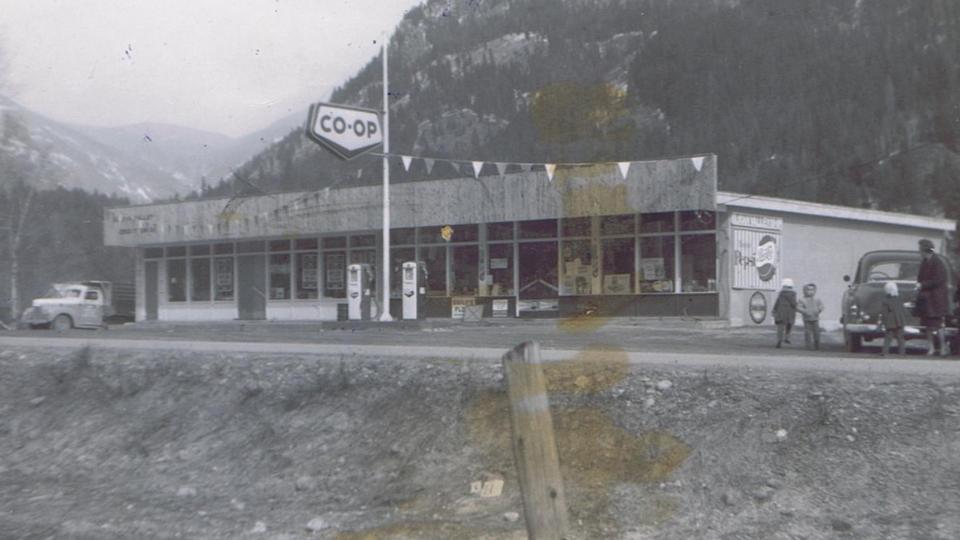 Our Slocan Valley Co-op Story
March 14, 2023
OUR HISTORY
Following the vision of our seven founding members, the Slocan Valley Co-op has grown to more than 2,600 members since 1957. The Slocan Valley Co-op was originally formed by a group of Doukhobors to supply farm and grocery items to their own Doukhobor families and farmers. Throughout the years, with numerous changes and amendments, the original concept of the Slocan Valley Co-op has evolved into a local cornerstone with annual sales of over $25 million dollars.

We strive to meet the needs of our members as well as non-members by offering a large selection of groceries, meats, produce, organic produce and baking goods at our Slocan Park store. We are very proud to support our local food producers by offering their locally grown, natural and organic produce. We are also a Rural Agency Liquor Store, Lottery retailer, and a Gas Bar, providing high quality Gasoline and Diesel that meets Top-Tier certification. Within the Slocan Park facility is the Canada Post Office agency, providing mail and parcel products and services.
In the fall of 2015, we moved our Bulk Petroleum facility to Castlegar and completed construction on a new Cardlock. The Petroleum Department provides commercial fuel, residential home-heating fuel, and lubricants to numerous commercial clients throughout the Kootenay Region. We are the exclusive fuel supplier for Yellowhead, Road & Bridge (YRB) in the Kootenays, as well as five Tempo service stations to serve their customers in Robson (Johnny's Gas & Grocery), Genelle (Genelle General Store), Christina Lake (Lakeside General Store), and Winlaw (Winlaw Mini Mart). The very same, high-quality, Top-Tier certified fuel you receive from Co-op Gas Bars can be found at all Tempo Gas Stations as well.
In the fall of 2022 we purchased two fuel stations; one in Nelson BC, and one in Glenmerry BC. In May 2023 our conversion of the two fuel stations will be complete. Nelson will be a Co-op location where members are able to shop at and receive patronage. The Glenmerry location will be an independent Tempo location.