Slocan Valley Co-op Loves to Support Local
Actions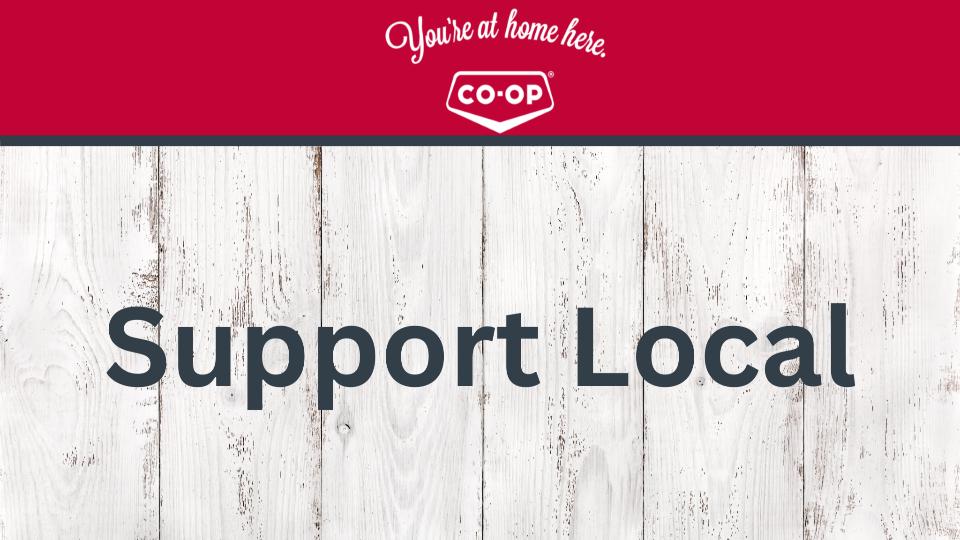 Slocan Valley Co-op Loves to Support Local
April 21, 2023
There are many benefits to supporting local. Some of our favorite are how it stimulates our local economics, it reduces the carbon footprint, and creates local jobs. By making a commitment to shop local and support local, you cycle money back into your community.

Here at the Slocan Valley Co-op we love to support local. We carry a wide variety of local vendors and are always on the look out for new brands. From household items, grocery and garden, we are always wanting to learn more about your business and how we can support it.
If you have a product line you would like to introduce to our Slocan Park or Nelson locations, please contact mail@slocanvalley.crs with your details. Or, come one down to our locations and chat with the manager.
Discover more: