Apply for Commercial Cardlock
Actions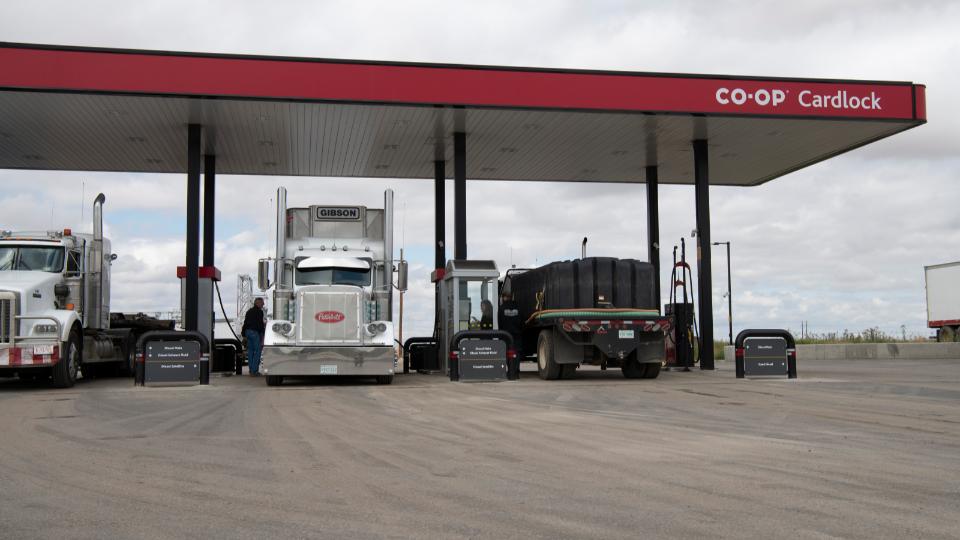 Apply for Commercial Cardlock
March 14, 2023
Your local Co-op is part of a network of over 280 conveniently located Cardlock fuel stops. Those who have a Cardlock Card can use these facilities whenever they need fuel - 24 hours a day, 7 days a week!
The Slocan Valley Co-op has competitive rates on fuel for commercial clients and fleet operators at our Cardlock in Castlegar. PLUS Member Rewards with Annual Co-op Equity and Cash Back!
Our members are the owners of the Co-op. They benefit from doing business with their Co-op by receiving annual equity and cash as a percentage of their purchases. To learn more about how your business can save money, and earn equity & cash back every year, contact us at 250-226-7433 to speak with a representative in our Castlegar Bulk Petroleum Department for more details.
YOU CAN OPEN A CARDLOCK ACCOUNT WITH THREE EASY STEPS
1) Fill out the Cardlock Card & User Agreement Form

If you require access to Dyed (Colored or Marked) Fuel, the Government of British Columbia requires a declaration of use for dyed fuel products on what is referred to as their Colored Fuel Certification Form.
2) Complete a Credit Application & Agreement Form

3) Fill out the Membership Application Form
If credit is approved, all that remains is to become a Member Owner. Anyone over the age of 16 can apply for a Slocan Valley Co-op membership to become a member-owner for a one time investment of only $25.00 - which is your new equity balance as a member-owner of the Slocan Valley Co-operative! Fill out the Online Membership Form.
Your card(s) will be ordered and should be received within two weeks from the date of credit approval.

After that, we'll give you the necessary information to get you started with your Lifetime Membership Benefits, all for simply buying your fuel from your Co-op!
Email the completed and signed applications forms to: fuel@slocanvalley.crs
Discover more: